The General Warranty applies to products manufactured and/or remanufactured by Egge Machine Company and returned within 12 months of original purchase date. Products purchased from Egge Machine Company and not manufactured or remanufactured by Egge Machine Company are covered by the original manufacture's established warranty and subject to Manufacture's conditions and policies. Warranty on remanufactured pumps is not included in this warranty.
Egge Machine Company's liability for defects in materials or workmanship is limited to repair or replacement or refund of the original purchase price at our discretion. In addition, Egge Machine Company will assume no responsibility for labor charges, incidental, or consequential damages caused from insufficient return packaging, improper installation, abuse, racing or normal wear of products.
Open and inspect deliveries immediately. Returned parts with an original purchase date not exceeding 6 months are subject to a minimum 15% restocking charge; exceeding 6 months to 12 months are subject to a minimum 30% restocking charge. Some parts may not be eligible for return and/or exchange.
Egge Machine Company warrants each Egge manufactured piston and piston pin assembly to be free from defects in materials or workmanship for a period of 90 days from date of installation. Any Egge piston or piston and piston pin assembly which, under normal and proper use, is proved to be defective either in materials or workmanship will be replaced. Any product claimed to be defective shall, at the option of Egge Machine Company, be returned prepaid to Egge Machine Company.
THE PROVISIONS OF THIS WARRANTY CONSTITUTE THE ONLY AGREEMENT OR OBLIGATION OF EGGE MACHINE COMPANY. CONCERNING THE SUBJECT OF WARRANTIES, ALL OTHER WARRANTIES, EXPRESS OR IMPLIED INCLUDING THE WARRANTIES OF MERCHANTABILITY AND FITNESS FOR A PARTICULAR PURPOSE, ARE EXCLUDED. The remedy of replacement provided by this warranty is the only remedy afforded for breach of this written warranty or for breach of any express or implied warranties arising under state law. Egge Machine Company shall not be liable for any labor costs or other expenses in replacing a defective product, nor for any incidental or consequential damages resulting from or contributed to by any defect in materials or workmanship, negligence in manufacture or design, or failure to warn. Egge Machine Company makes no warranty with respect to any product which has been altered or subjected to misuse, abuse or use for which it was not designed.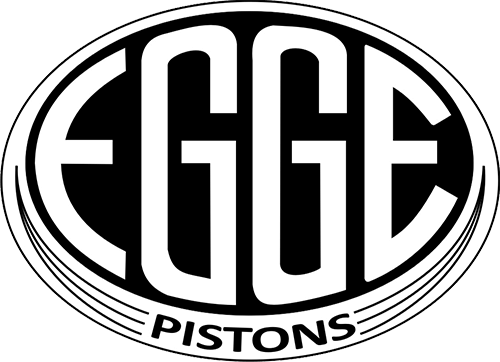 REMANUFACTURED PUMP LIMITED WARRANTY
Egge Machine Company's obligation under this warranty is limited to repair and replacement of the oil pump only.
All remanufactured pumps sold by Egge Machine Company, Inc. are warranted for 90 days or 3,000 miles over three (3) consecutive months from the date of installation (whichever comes first) to be free from defects in materials or workmanship. Our liability is limited to the repair or replacement of the pump only and no other incidental or consequential expenses.
This warranty does not apply to any pump that has been altered, tampered with, such as taken apart, misused, subject to excessive operating conditions, malfunctions because of foreign particles such as engine dirt or pieces of other deteriorating components, products used in a vehicle that has been altered for other than intended purposes. Any pump returned for warranty must be returned without dismantling or damaged to qualify for replacement.