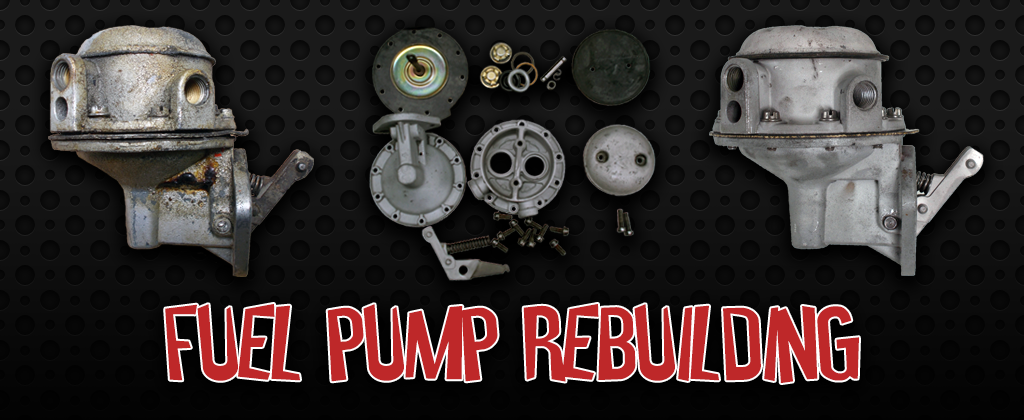 There are many reasons for a decrease in pump performance including the following:
Leaking diaphragm
Leaking one-way valve
Leaking fitting
Cracked housing
Broken linkage
No matter the cause, Egge experts are here to help. We have the experience, machinery and tools to get your juices flowing again.
When a fuel pump is received, it is given a pre-inspection, taking note of its current condition and then cataloged. The pump is then disassembled and cleaned of old fluid residue and debris that has built up over the years. When this process is complete the pump is then inspected for any cracks and or defects. Once the pump inspection is complete, it is assembled with all new valves and diaphragm(s) along with any other components required for the pump (i.e. springs, seals, gaskets, screws, screens & pins). After final assembly, every pump is vacuum & pressure tested to ensure that it is functioning properly.
All pumps are tested to meet or exceed the original manufacturer's specs and are guaranteed against defective materials or workmanship to work properly every time.
Egge can rebuild any AC or Carter style mechanical fuel pumps that screw together. We cannot rebuild fuel pumps that are crimped together or electric.