History of Egge Machine Company
Founded in 1915, Egge Machine Company is a family-owned, world-class piston manufacturer that specializes in domestic vehicle applications from the early 1900s to 1980. Egge operates a state-of-the-art foundry and machine shop in its Santa Fe Springs, CA facility. Egge Machine Company is profoundly proud of its heritage, and the fact that its products are "Made In the USA."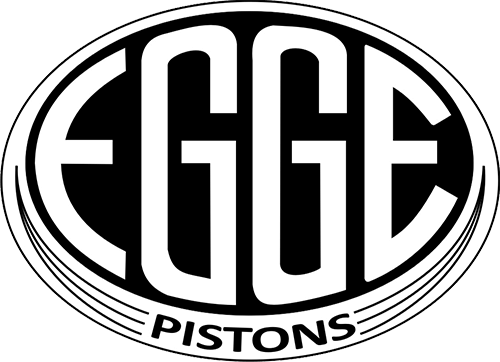 Egge Machine Company was founded by Edward N. Egge (known as E.N. by his friends) in Plainview, Texas in 1915. The initial emphasis was selling, servicing and repairing Mason cars. The small automotive machine shop did more than just replace engine parts on vehicles of the day; it made new parts when necessary. Back then, there was no automotive "aftermarket," therefore replacement parts-- especially pistons--were constantly in short supply and difficult to get. Egge solved the problem by making his own aluminum pistons using the sand-cast process. Innovation and a commitment to filling customer needs enabled Egge Machine to meet the demand and grow as a business.
In 1923, Egge Machine Company relocated to downtown Los Angeles, California. Egge Machine immediately began to service the evergrowing population of cars, and trucks found in Southern California. The citrus boom was at its peak and Egge Machine expanded to include tractor motor parts to meet the changing needs of its customers and the marketplace.
In the 1940s E.N.'s son, Nels, began designing, building and utilizing steel molds in conjunction with the sand casting operations the company had developed years earlier. The steel molds increased the quality and throughput of piston manufacturing as well as increasing the range vehicle models and years. Egge Machine Company even managed to acquire a number of molds used by the car-companies for the original production pistons. The post-war era saw another opportunity for growth into providing parts for Indian and Harley Davidson motorcycles.
Basically, if the vehicle had a combustion engine, Egge Machine had the parts to keep it running. Hot Rodding also became popular at this time and Egge Machine was on the fringe in close proximity to the big name hot rod companies: Edelbrock, Iskendarian, and SoCal Speed Shop just to name a few.
Both of E.N.'s sons worked in the business until the late 1950s when E.N. died at age 82. At that time, Sy Egge began Egge Marine working on marine engines. In 1958, Nels moved Egge Machine Company to Gardena, CA and continued the family tradition of manufacturing hard-to-get engine parts. Nels bought large inventories of new old stock (N.O.S.) parts, while having other parts remanufactured to supply the wide range of components needed to complete the engine rebuilding process. During that same time frame, Nels purchased a large number of three-piece piston molds, which allowed him to increase the range of model years of vehicles covered.
In 1972 Nels son, Bob Egge, moved the company to its present location in Santa Fe Springs, CA. The new location encompasses several buildings totaling 50,000 square feet of manufacturing, warehousing, distribution, sales, office and showroom space. Bob added hydraulic molding equipment to the manufacturing process, further expanding the range of coverage to include 60s and 70s model years and increasing the throughput of product.
Bob Egge and his sister Kathryn Weaver are third generation owners of Egge Machine Company, who took the bold step of bringing in a professional, experienced manager, Ernie Silvers, to guide the firm to the next level of professional growth. As CEO and President, Ernie is leading the company to new heights, while preserving the legacy of innovation and quality established so long ago.
True to its heritage, Egge Machine Company continues to be a major source of vintage engine parts.
Today the operation has expanded even further, and offers; valve manufacturing, oil- fuel- and water-pump remanufacturing, timing case rebuilding, babbitt bearing work, engine restoration and machining work.
Egge Machine Company's manufacturing facility has three cells with CNC machines including a 5-axis Vertical Machining Center which does the job of 6 different manual machines, thus removing the many chances for errors and mistakes, thus creating consistent quality products.
This long-term commitment to growth, excellence and quality makes it possible for survival and growth in an ever-changing marketplace for Egge Machine Company.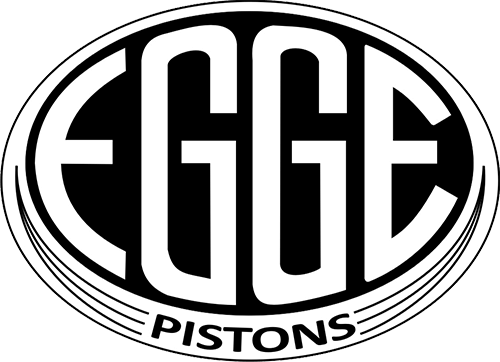 Did you know that oil pressure rates and heart rates are connected? A sudden drop in oil pressure will raise the heart rate of a seasoned hot rodder faster than a bikini clad beauty. Many causes can be found for a decrease in pressure and no matter the cause Egge Experts are there to help. For over a decade our specialists have solved hundreds of pump issues. From cracked oil-pumps to frozen water pumps, we have the experience, machinery and tools to get your juices flowing again.
When an oil pump core is received for remanufacturing, Egge dismantles it and places it in a hot tank to clean the surface and interior passages, removing oil and debris. It is then baked in an oven to remove the residue and then shot-peened to ensure all the ash and residue have been removed. The oil pump is then inspected for cracks and flaws. Once the pump passes inspection, it is then assembled with the necessary gears and shafts.
Generally the oil pump will spin at engine speed so that the faster the engine spins the more volume of oil flows through the oil pump and the higher the oil pressure. Therefore, the functioning of the control valve of every oil pump and timing cover are tested at low and high revolutions. The volume and pressure output are also measured. This test is conducted using S.A.E. #10 oil at 200 degrees F.
All pumps meet and/or exceed the original manufacturer's specs and are guaranteed against defective materials or workmanship to work properly every time.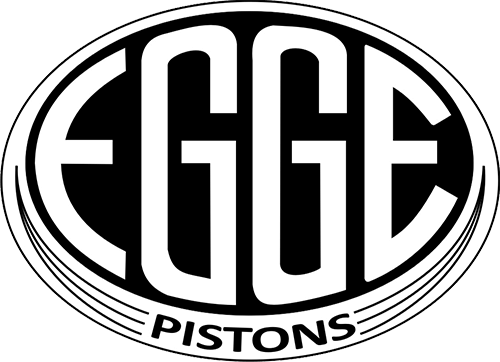 That gentle rumble under the hood is welcomed no matter if you drive a Concours correct classic, or a home-built hot rod. A slow progression of lost performance, a ping or knock can be symptoms of a flattened cam lobe. A change in cam-shaft may be in order, but if you want to keep the integrity of an original engine, consider having the cam reground. By removing material on the backside of a flattened lobe the cam can be re-built to keep the same characteristics of the original cam. The same works for the crank as well. At Egge we can help you through this procedure with either a NOS cam or crank, or have your cam and/or crank reground by our seasoned professionals.
And this is part of the magic here at Egge. If you get into an area of the re-building of your motor where you need a little extra help or guidance. Give our Egge Experts to help you through the problem. Working late at night? Visit our website for fantastic tech articles and answers to others who have Asked Bob for help.